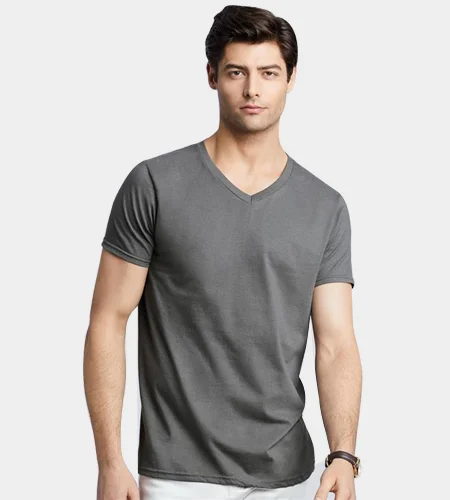 ---
Delivery
Free shipping by 18 Dec, 2023
---
Decoration
Screen Printing & Embroidery
Custom Men's V-Neck T-Shirt
Custom Men's V-Neck T-Shirt T-Shirt
ILG008473AMT
PROD8473
PROD8473
PROD8473
https://src1.ilogo.in/images/products/8473/custom-mens-v-neck-t-shirt.webp
Select color and start designing
Product Features:
180 gsm pre-shrunk super combed 100% cotton
Heather colours 90% cotton 10% polyester
Lycra ribbed neck
Min Order 6
Comment:
Customized men's V-Neck t-shirts
Screen printed men's V-Neck T-Shirts
Customize men's V-Neck T-Shirt with your logo, images, clipart or text of your choice
Bio washed 180 gsm pre-shrunk fully combed 100% cotton. Biowash makes fabric soft and removes all lint. Men's V-Neck T-Shirt Printing is superior quality screen print with high quality dyes.. Ideal as event t-shirt and team t-shirt.
White